JOIN OUR SPECIAL LIVE EVENT: Professor David Nutt (UK) Live in Australia – Psychedelic Therapies from Past to Present
Mind Medicine Australia is delighted to bring Professor David Nutt from Imperial College London to Australia. This illuminating keynote address will explore the resurgence of psychedelic plants and fungi to treat chronic mental ill-health and the revolution of research and clinical treatments currently underway in Australia and globally.
Following the presentation, there will be a Q & A panel with Professor David Nutt (UK), Peter Hunt AM, Tania de Jong AM, clinicians and those with lived experience. This is an unmissable opportunity to engage in a discussion about psychedelic-assisted therapies and treatments for chronic mental health conditions, and what Mind Medicine Australia and other local organisations are doing here in Australia.
Don't miss out – Get your tickets early!
EVENT DETAILS:
Date: Thursday 17 November 2022
Time: 6pm for 6:30pm start – 9:00pm (incl Q&A)
Location: Byron Bay Theatre
(All funds donated will go towards our mission to make these medicines available and accessible.)
OUR PARTNERS: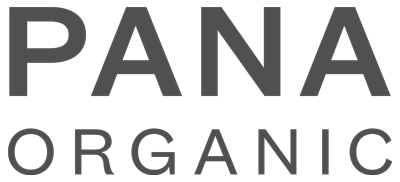 The Presenters
Prof David Nutt (UK)
BA, MB BChir, MRCP, MA, DM, MRC Psych, FRCPsych, FMedSci, FRCP, FSB
Renowned researcher, policy advisor and author, Professor David Nutt, is currently Head of Neuropsychopharmacology at Imperial College London and the Chair of Drug Science.
Under the leadership of Professor Nutt, the Psychedelic Research Group at Imperial College is one of the world's foremost psychedelic research laboratories, publishing landmark research on psychedelic therapies and neuroimaging studies of the psychedelic state.
Professor Nutt has also held many leadership positions in both UK and European academic, scientific and clinical organisations, including presidencies of: the European Brain Council, the British Neuroscience Association, the British Association of Psychopharmacology, the European College of Neuropsychopharmacology.
He was previously Chair of the UK Advisory Council on the Misuse of Drugs.
Tania de Jong AM
LL.B (Hons), GradDipMus
Co-founder Mind Medicine Australia, Founder Creative Universe, Creativity Australia, The Song Room & Creative Innovation Global
Tania de Jong AM is the co-Founder and Executive Director of Mind Medicine Australia. She regularly presents on psychedelic-assisted therapies, mental health and wellbeing at major conferences and events around the world and to Governments, regulators, clinicians, philanthropists and the general public.
Tania is one of Australia's most successful female entrepreneurs and innovators developing 6 businesses and 4 charities including Creative Universe, Creativity Australia and With One Voice, Umbrella Foundation, Creative Innovation Global, Pot-Pourri and The Song Room.
Tania was named in the 100 Women of Influence, the 100 Australian Most Influential Entrepreneurs and named as one of the 100 most influential people in psychedelics globally in 2021. Tania's TED Talk has sparked international interest. Tania has garnered an international reputation as a performer, speaker, entrepreneur and a passionate leader for social change. Her mission is to change the world, one voice at a time!
Peter Hunt AM
B.Com, LL.B
Founder & Chair of Mind Medicine Australia
As an investment banker Peter Hunt AM advised local and multi-national companies and governments in Australia for nearly 35 years.  He co-founded one of Australia's leading investment banking advisory firms, Caliburn Partnership and was Executive Chairman of Greenhill Australia. Peter was a member of the Advisory Panel of ASIC and chaired the Vincent Fairfax Family Office.
Peter is an active philanthropist involved in funding, developing and scaling social sector organisations which seek to create a better and fairer world.  He is Chairman of Mind Medicine Australia which he established with his wife, Tania de Jong, in 2018. He regularly presents to Governments, regulators, clinicians, philanthropists and the general public on psychedelic-assisted therapies and the legal and ethical frameworks needed to ensure these treatments can be made accessible and affordable.
He founded Women's Community Shelters in 2011. Peter is a Director of The Umbrella Foundation. Peter also acts as a pro bono adviser to Creativity Australia.  He was formerly Chairman of So They Can, Grameen Australia and Grameen Australia Philippines.
Peter was made a member of the General Division of the Order of Australia in the Queen's Birthday Honours List in 2010 for services to the philanthropic sector.
Dr Mario Alam
MBBS, FRACGP
Dr Mario advocates and embodies a 'whole picture' approach to health. He marries his professional skills in Western Medicine with wisdom and knowledge gained from personal interaction with spiritual elders, shamans and medical pioneers across the world. He has travelled to over 50 countries gaining unique insights into the human condition.
His signature program RESET is as a breakthrough program to prepare for and integrate psychedelic medicines and to effectively provide holistic solutions to the healing of trauma.  Based in Byron Bay, Australia, his Reset Retreats Centre focuses on integration therapies and embodiment to the teachings of the various Psychedelic medicines.
Well loved by his patients for his deep intuitive presence, he has a passion for community, and the integration between science and spirituality.
Mario is a Graduate of the first pioneering cohort of Mind Medicine Australia's Certificate in Psychedelic-Assisted Therapies course.
Kerry Soorley is a nurse of 44 years, mother of four and grandmother to nine, specialising in palliative care. She had suffered depression, addictions and suicidal ideation all her life. "Trauma by omission" Gabor Mate calls it. Forced adoption of first child and death of her father during pregnancy at 16 just escalated her mental health issues further including suicide attempt and hospitalisation. Every antidepressant, therapy, book, course and seminar all failed and just left her feeling hopeless and wanting to die even though she was so blessed. At age 58 she had opportunity to try DMT. It reset my brain and gave me, joy, self-love and connection for the first time in my life. It's not called the God molecule for nothing. She is committed and passionate to helping others get benefits of psychedelic therapy in a safe environment and sees great potential for palliative care as well.