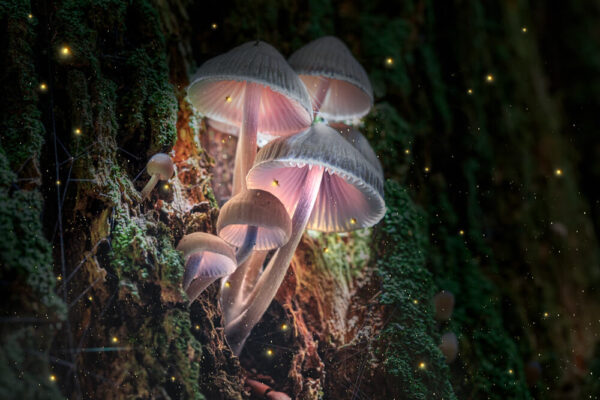 I am a Mental Health and Addictions counselor currently finishing my Master's Degree. I also have a degree in Microbiology from Paris France.
In 2017, I suffered a severe depression after the deaths of my mother, my grandmother, a relationship breakdown and the euthanasia of my beloved dog all at once. The depression was so deep and the anxiety so terrifying that I was unable to eat, get out of the house, clean or shower. Doctors prescribed antidepressants and heart medications in order to control the heart palpitations. The medications and the 10 sessions of medicare supported psychotherapy I was entitled to did not work. I managed to wean myself off Effexor, but the emotional pain was so great that I would go to bed at night praying to God not to wake up.
I have no history of drug and alcohol use and had not even experienced a puff of cannabis in my teen years. But I have always believed in the healing properties of plants and I was interested in psychotherapies. So in a last ditch effort to stay sane, I started researching all I could find online about plant medicines, knowing that there is a lot of misinformation out on the worldwide web. The work of the late Dr Jordi Riba and his presentation at the University of Barcelona about Ayahuasca in the treatment of mental illnesses was an eye opener. Unfortunately, I was physically and mentally too ill to travel to the Amazon. In my research I came across an alternative to Ayahuasca in magic mushrooms and learnt that they were offered in clinics in the Netherlands. I booked an appointment with a psilocybin clinic in Amsterdam and flew home to Europe.
A single half a day dosing session and 3 psychotherapy sessions later and I was healed. I could smile, feel joy and go about my daily routine!
Upon my return to Australia, I undertook a Counselling qualification and I am currently finishing a Master's Degree in Mental Health. I specialise in trauma and addictions. I have now become an AOD worker mainly looking after homeless people. There are days that I feel frustrated and defeated. 9 out of 10 patients relapse and with the mental health crisis we are facing in Victoria, the drug and alcohol related violence and death are skyrocketing. I really hope that by sharing my story I can help the most vulnerable access Psilocybin and MDMA therapies.
Research clearly demonstrates the benefits of psilocybin and MDMA in the treatment of substance use disorders and the co-occurring mental illnesses. I feel very hopeful that with the rescheduling of psychedelics, prescription psilocybin and integration psychotherapy will soon become part of my patients' treatment plans.  Thank you to Mind Medicine Australia for their incredible support to myself and so many other health practitioners. You give us hope and will help to bring enormous healing to our suffering patients and the community.
Marjane Beaugeois,  Mental Health and Addictions Counsellor and Member of Mind Medicine Australia's Lived Experience Panel
---
Would you like to help patients get access to potentially lifesaving treatment?
Please donate generously to Mind Medicine Australia's Patient Support Fund to help give access to psychedelic-assisted therapy for those who otherwise could not afford it.