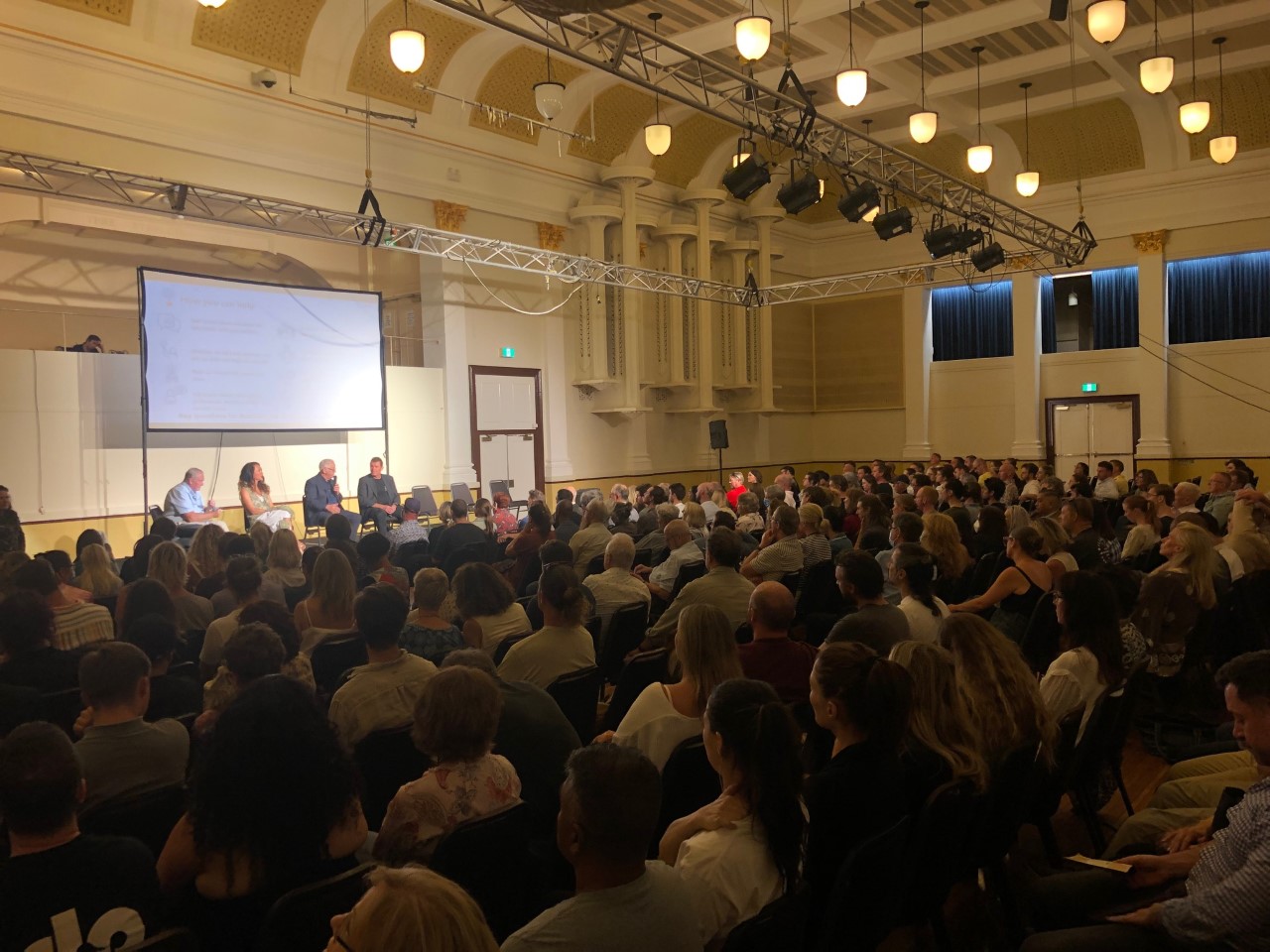 Mind Medicine Australia was delighted that Professor David Nutt, Head of Neuropsychopharmacology at Imperial College London, could come to Australia for 3 weeks in November 2022. As a result of the discussions and following feedback from various meetings and events, the following Position Statement on Compassionate Access was confirmed by MMA.
Professor Nutt presented keynote presentations and lectures including Q&A panels with the Professor, a range of researchers, clinicians and those with lived experience. Sell-out events took place at Byron Theatre, Paddington Town Hall and the University of Melbourne with the International Keynote Topic 'Psychedelic-Assisted Therapies: History, Neuroscience and Myths'.
Professor Nutt also presented for a large audience hosted by Professor Russell Gruen and Professor Paul Fitzgerald of the Australian National University's College of Health and Medicine and was the Keynote Speaker at a Symposium for the Monash University, University of Melbourne and the Florey Institute Neuromedicines Discovery Centre on 'Next Generation Medicines for Better Mental Health' alongside Professor Arthur Christopoulos and other leading researchers in the field. VIP events included lunches and dinners with philanthropists and other interested partners and supporters at the Australian Club in Sydney and Melbourne.
He also presented to Adjunct Professor John Skerritt and over 130 staff at the TGA, a large group of clinicians and researchers from Black Dog, Federal Health Minister Mark Butler's Advisor, Australia's Chief Psychiatrist and the Department of Health, clinicians, researchers and parliamentarians from Canberra and the ACT Government, the Mental Health Minister and the Shadow Health and Mental Health Minister for NSW, NSW Department of Health Psychiatrists, Joint Health Command regarding Veterans mental health and suicide, the RANZCP, Professor Patrick McGorry and Professor Mal Hopwood and psychiatrists from the Albert Road Clinic in Melbourne.
There was significant media interest in his visit, and he was interviewed by many of the major media in Australia. Please be inspired by some of the articles and interviews here.
We are deeply grateful to Professor Nutt for his outstanding support and contribution to MMA. We have received wonderful feedback about his presentations and celebrate his knowledge, wisdom, warmth, compassion and wit.