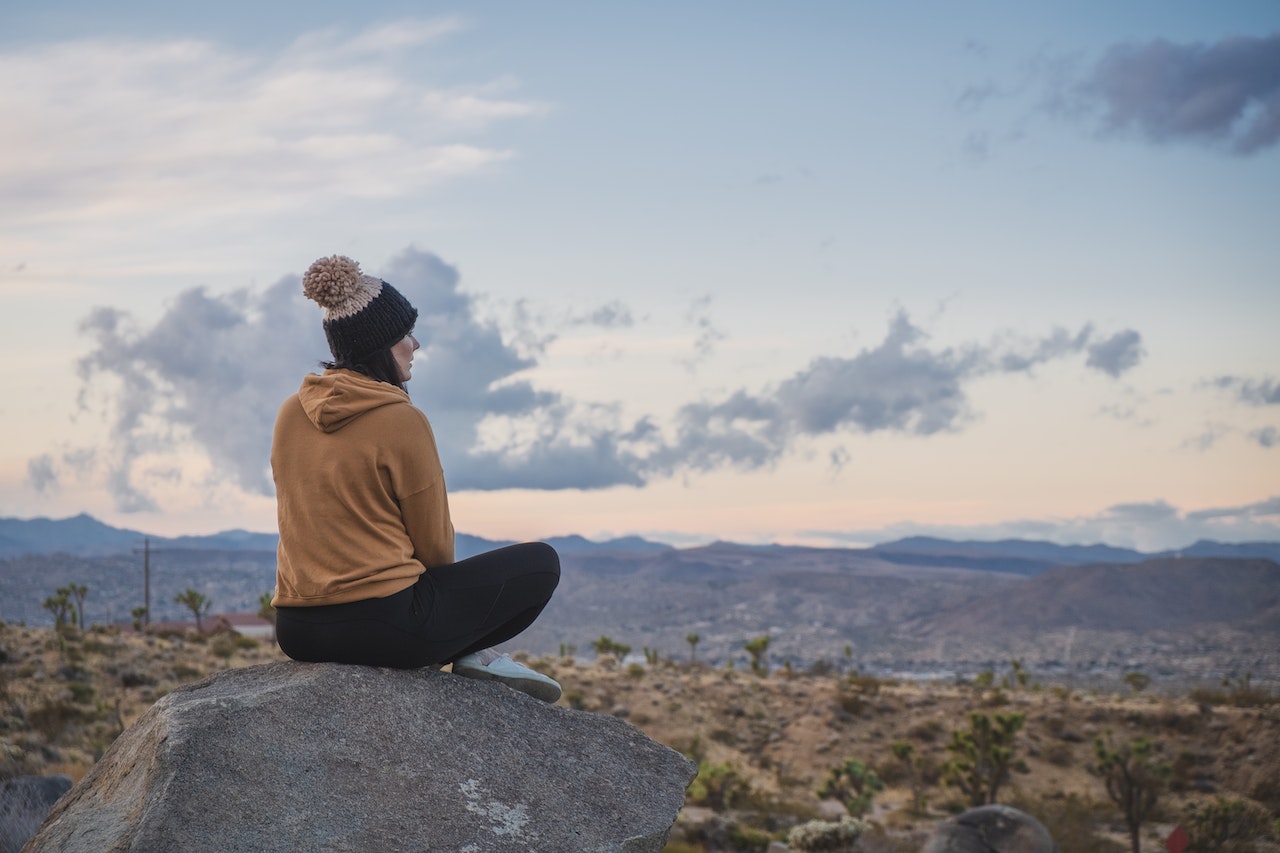 In this blog series, we are sharing some of the healing stories from our recent book: Psychedelic Healing Stories from Australia. In this blog, we share the story of Charlotte and her experiences with psilocybin.
During the summer of 2019, I once again found myself searching for answers. I was visiting Joshua Tree in the United States on a road trip I had planned with friends to see a band tour concert. At that point in my life, I had been experimenting with psychedelics for a while. For the last few years, I spent my time travelling to and from America, using cannabis recreationally. I had flown to Peru the previous year and partook in three separate Ayahuasca sessions. Shortly after, I consumed Peyote in a traditional Native American setting and picked 'magic mushrooms' in Australia.
*****
The reason I keep returning to psychedelics is the truly magical healing you receive when you use them at the right time in your life, with the proper 'set' and 'setting.' Trips, undeniably, do have the potential to go wrong. However, if these medicines are used with intention and respect, they can open people up to incredible insights about themselves and the world around them.
*****
I had been an avid traveller for many years and understood the power of manifestation and synchronicities. Knowing how to use your intuition and creativity are skills well-practiced when you're a young girl exploring wild, yet potentially dangerous situations in countries, unfamiliar to your own. During my many explorations in America, I met and became very close to a group of friends. These people ended up playing a central role in my life and personal growth.
They travelled with me on this adventure, and we got to talking about our life experiences. We shared vulnerable parts of ourselves, which was therapeutic in itself. One of the women and I both suffered from anxiety and negative self-beliefs, which manifested in different health conditions. I developed an eating disorder and my friend developed trichotillomania (see Glossary). For many people with these disorders, it is a way of dealing with negative or uncomfortable feelings, such as stress, anxiety, tension, boredom, loneliness, fatigue, or frustration.
For as long as I can remember, I've suffered from some sort of mental health struggle. It started when I was in primary school, where I dealt with depression and anxiety because of an undiagnosed mental disorder. Feeling hopeless and alone, I developed an eating disorder, which then was followed by extremely low self-esteem and self-worth. I noticed patterns of addiction with other substances, but nothing compared to the high of a binge and purge cycle. I had very little confidence by the time I turned eighteen.
Eating disorders and trichotillomania are extremely difficult conditions to treat. Both of us had tried psychiatric medications and talk therapy which helped, but just like most recovery journeys, we found ourselves reverting back to our dysfunctional behaviours.
During this trip, we consumed a North American species of magic mushrooms. The experience was wonderful and insightful. We laughed and cried, but more importantly, we all started questioning our automatic behaviours. We spoke deeply about our body image and felt like we strengthened our relationship with ourselves, each other, and we deepened our connection with nature.
We all reported similar feelings of self-love. Instead of knowing we are worthy of love, we actually felt worthy of love and held the memory of that sense in our bodies long after the experience. We bonded over music and played tracks that helped guide our trip. Because I have researched and had many experiences with these medicines, I understood the importance of doing them correctly. We felt safe in our environment and with each other to be able to explore our inner psyches.
As a result, I better understood the impact that my inner turmoil has on my physical body. Since a major component of eating disorders is the control and restrict aspect, I was able to clearly see how damaging black and white thinking can be. That insight, coupled with a deeper admiration for nature as a result of the psychedelics, has improved how I eat. I now eat more consciously, instead of punishing myself if I eat the 'wrong' thing.
This experience in Joshua Tree had positive long-lasting effects on my life, as well as the lives of the other women in our group. It created a profound connection between us that I can reflect on when I start to feel my disorder symptoms returning.
Psychedelic medicines have the potential to help such a variety of mental conditions, that it's practically criminal to not allow them to be used in a clinical setting. In saying that, psychedelics are not a 'cure all' — they are a crash course that can speed up recovery, which is desperately needed for those whose mental illnesses are potentially life threatening.
Integration is just as important as the experience itself. We are all in need of healing in some capacity, it is a part of being human, no one's life is perfect. However, healing is a journey, and psychedelics with proper integration are powerful medicines that can help us lead healthier and happier lives.
---
Curious to read more? Read the Stories of 53 Australians That Experienced Psychedelic Healing, In Their Own Words.
This book will show you the deeply human side of the effect this medicine can have, and give you hope, inspiration, and clarity around what is possible for Australians when we get fair access to these breakthrough medicines.