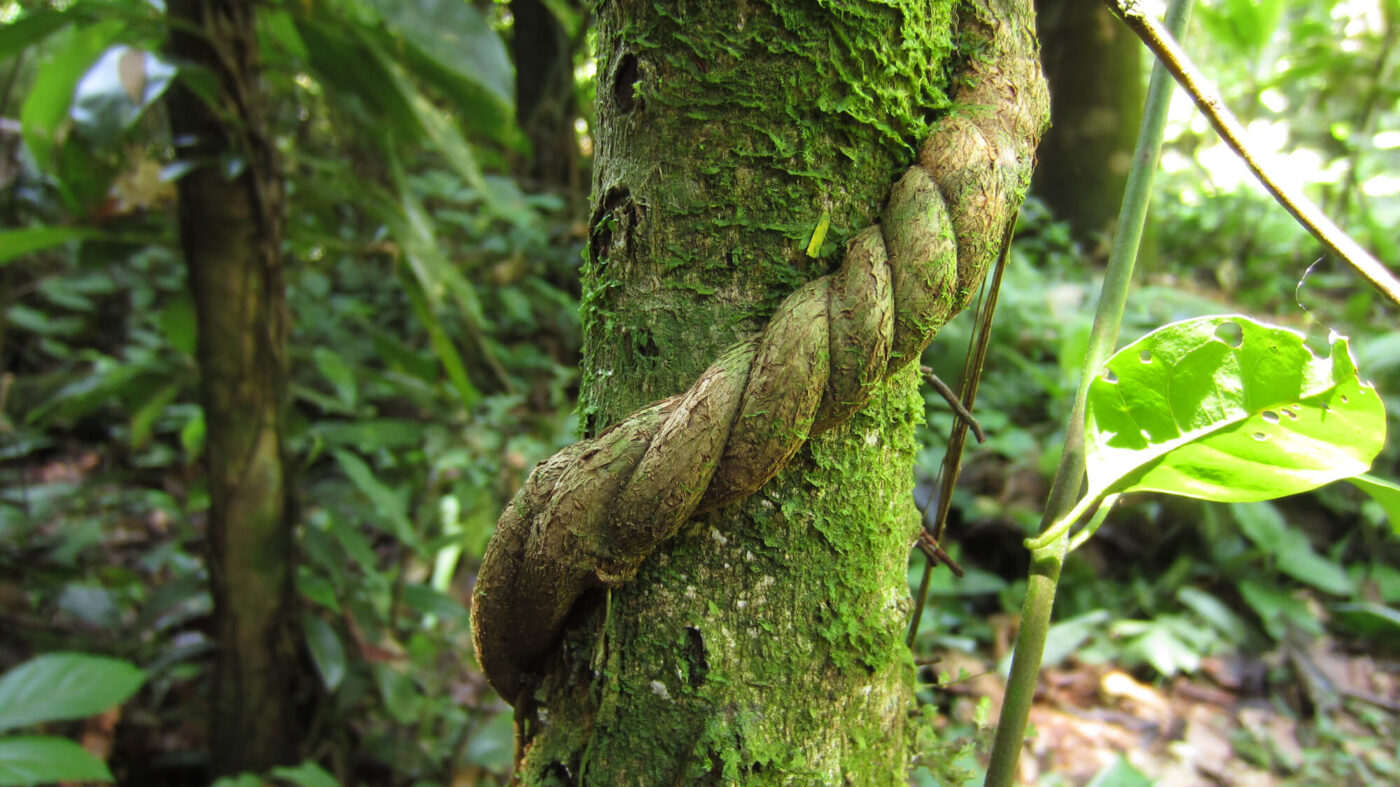 My name is Dr. Alana Roy and for those who know and love me, Lani Roy. I am the National Practice Manager of Mind Medicine Psychological Support Services and the Co-lead on CPAT (Mind Medicine's 'Certificate in Psychedelic-Assisted Therapies'). I am a Social Worker, Psychologist, Counsellor, Researcher, Teacher, mother, and wife.
I am also an Ayahuasca dietero* a psychedelic and plant medicine advocate… And I am finally ready to share my story.
When I turned 30 years old, I was a decade into my career as a sexual abuse and suicide prevention therapist. I had always loved my work and had enormous energy and joy for my clients and projects.
During this time, I was completing my PhD, raising my two young sons, growing my private practices, and working multiple roles in the community. Slowly but surely, I began a descent into what I can now see as a "spiritual crisis and emergence." Over a two-year period, I experienced extreme levels of existential anxiety, fear of death, and excruciating levels of suffering – suffering for all the women, men, and children impacted by sexual, emotional, and physical abuse. I began to lose hope in the current treatments offered by mainstream mental health services, which contributed to occupational burnout; an endless revolving door of wounded souls taking far too long to feel relief. I felt that I was failing them.
Over this two-year period as I completed my PhD, navigated complex trauma cases, and attended parks and playgroups with my children, my body, mind, and spirit began to shut down. I plummeted into a dark, dense black hole of nothingness – I would oscillate from feeling nothing to extreme terror. I tried everything – meditation, mindfulness, hypnotherapy, exercise, therapy, supervision, spending time with friends and family. I had resources, support, and a happy and loving marriage of 18 years, but the suffering deepened. People did not know how to help me. My psychologists were running out of ideas and the capacity to hold my darkness.
I finally understood the suicidal mind. I had supported people with suicidal thinking my entire professional life. Yet, I never quite grasped their level of pain until I experienced my spiritual emergence.
I also gained a deeper respect for myself as a woman and a mother during this time; I was able to compartmentalise my pain and keep significant levels of joy and happiness flowing in my household for my children. However, this was exhausting, and something drastic needed to happen. Death and panic met me each morning as I made my children's cereal and kept me awake all night. In the late nights, as my beautiful family slept, I fell apart. I began researching alternative treatments for over a year. I explored topics ranging as far and wide as atheism, panpsychism, physics, cosmology, theories of space and time, neurotheology, and of course nihilism. Somewhere in this rigorous, yet desperate search, I found Ayahuasca.
I remember looking at my husband and saying, "It is either I go to the jungle or a psychiatric ward." The next day I booked my ticket to Peru.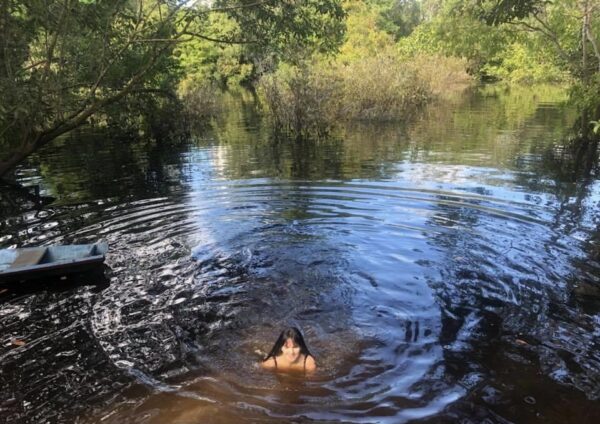 Getting on that plane alone was the bravest thing I had ever done. My psychologist told me not to go and that I was making a mistake. I felt fear and trepidation at letting go of my consciousness and what little sanity it had left. In my mind, I said goodbye to my husband and children. I felt that I was approaching death, and I was right. Something did die, my fear.
My first night drinking Ayahuasca was both the death, and the birth of me. I sat down in the dark and drank two big cups; with cosmic levels of fear, I pulled the psychedelic trigger. During this journey I processed memories of my past sexual abuse and domestic violence; my ego and sense of self dissolved; I experienced the most fear I have ever experienced in my life; I died; I was born; I purged out global, archetypal, personal, and client traumas. I also experienced realms, dimensions, spirits, downloads, and the external feeling of being known and held.
After this experience, I was sent into isolation to hang with the monkeys and the bats for five days to participate in a mapacho (tobacco dieta). Each day under strict supervision I drank mapacho and spent time in deep meditation; grounding, integrating, processing, and healing. Over the coming weeks, I went on to do San Pedro cactus and more Ayahuasca ceremonies.
Both medicines worked synergistically for me. Ayahuasca expanded me beyond my biggest and wildest fears, whilst San Pedro helped me experience the drumbeat of the natural world; I could hear the animals, the trees, the jungle, and in a sense the beat of my own heart and all the aspects in my life which connect me to a sense of meaning and purpose. San Pedro grounded me back into my body, my heart, and my practical and rational mind. This ultimately helped me to process many aspects of my Ayahuasca journeys, which for me, remain beyond language, space, and time.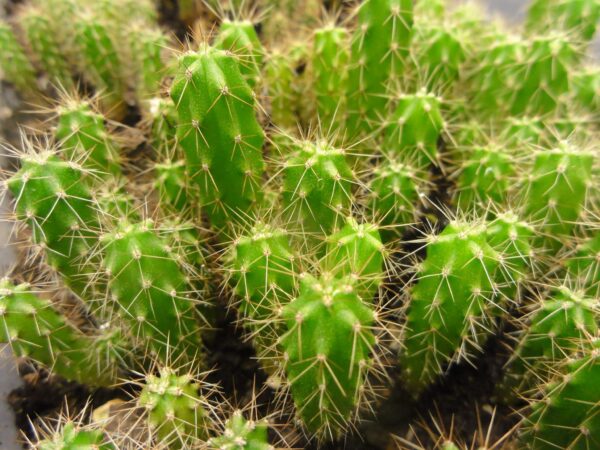 I will never forget the feeling of jumping into the Amazon River with no fear. As I swam with excitement, I could see my new sense of self emerging. I drove out of the jungle on a little rusty boat in the darkness of the early morning, into the light of the bustling city of Iquitos, and knew I was ready to return home. However, were people ready for me?
On my return to Australia, I was left to integrate these experiences alone, with no professional support, and no community to understand me. I felt a deep sense of reverse culture shock. I retuned with eyes that could see the environment that our modern world can generate; the disconnection, mass consumption, greed, sheer lack of depth and empathy for others.
Few people wanted to engage with me on the epistemology of plant spirits, or could tolerate the notion that my most life changing experience involved losing my mind in the dark with an exotic brew. Professionals didn't trust that my progress would last and were not willing to engage with me in discussion regarding the huge potential of psychedelics and mental health.
My family and friends saw the changes in me and would often say "Lani, you look and sound so different, how did you get better?"
It took me a long time to be able to say, with confidence and without censorship "I went to the jungle and drank Ayahuasca, San Pedro and spent a lot of time alone with a master plant, that's what changed me."
I am an Ayahuasca dietero
I am a Psychologist/ Social Worker
I am a Scientist-Practitioner
I wear all these titles and more, embracing paradox and complexity with pride. Can this make people uncomfortable? Yes…. But progress and growth are often uncomfortable.
Each day I wake up with a new mystery and adventure to explore. My ability to hold darkness and trauma has expanded beyond what I could have ever imagined
In a few short years, I am now running Mind Medicine Australia National Psychological Support Services and helping to grow a national community of professional experts who are skilled in harm minimisation, preparation, and integration services for people seeking out psychedelics in legal clinical trials, as well as community and overseas contexts.
I have revitalised hope for the mental health system as we, as a global community, pioneer the clinical use of psychedelics. I work each day providing clinical support to people who have had similar experiences. After 15 years of working as a trauma specialist, I am finally seeing fast and deeply transformative results with psychedelic medicines. The clinical evidence can no longer be ignored. Our policy and lawmakers need to move beyond the stigma of psychedelics and listen to the science.
I have the privilege of walking side by side with a team of wise, humble, and skilled academics and practitioners in the Certificate of Psychedelic Therapies and together, with you, and the wisdom of these plants and molecules… we will change the mental health system.
This is only one chapter of my story; there are many layers and journeys left untold.
I am growing as a wife, mother, friend, leader, mentor, teacher, researcher, medicine woman. I have so much to learn, but with my plant teachers by my side and the support of professionals with integrity, I will do my best with what time I have on this earth to generate as much healing, joy and dreaming as I can.
*Ayahuasca is taken in combination with other 'master plants' is referred to as a shamanic dieta (Gearin & Labarte, 2018). The term 'dieta' in Spanish simply means diet. However, in this context, a dieta encompasses a range of dietary and behavioural practices in which apprentices make lasting relationships with the spirit/essence of the specific plants, including ayahuasca, over a number of days.  
Dr Alana Roy
Ph. D Psychology, B. A Social Work (MHSW)
Dr Alana Roy is a psychologist, social worker and therapist and has spent the last 13 years working in mental health, suicide prevention, trauma, sexual abuse, family violence and the disability sector. Alana has worked with borderline personality and dissociative identity disorder in various roles in the community such as: Rape Crisis Centres with victims of ritual abuse, childhood and adult sexual assault, supporting women in the sex industry, survivors of human trafficking and now as a psychedelic integration specialist.
Alana focuses on harm reduction, community and connection. She is dedicated to psychedelic-assisted psychotherapy and plant medicines. She has engaged with, and provides integration therapeutic support services for communities across Australia. Alana works at several universities as a Research Fellow and supervisor of students on placement. Alana passionately advocates for public policy, community education and legislative changes so that these treatments are regulated and supported by a strong, connected and skilled sector.
Learn more about Alana's experiences in: Psychedelic Medicines: How My Journey Into The Jungle Changed My Life