Here I was a successful entrepreneur living a millionaire lifestyle. I had made it! Or so I thought. But something was missing. I didn't feel the happiness that I'd been promised by society. I felt lied too, that I'd been somehow tricked.  The success, I had valued and strived my whole life for, had left me empty and in a marriage that had died in the process. I don't think anyone can describe the loss of a marriage. The loss of the family you had always wished for, the loss of everything you essentially knew, the look of despair in your children's eyes, the dreams you had created together. Your combined friends, family and memories.  They all disappear. In the midst of all the trauma, change and never-ending tears something else dawns on you too.
I am now…alone.
In my aloneness, I grew afraid. The world had lost all meaning and I felt completely disconnected from everyone and everything. Nothing bought me joy and I was trapped in extreme suicidal ideations that left me unable to work and be social. My family was unable to understand me, and I was gradually losing all my friendships. Leaving me more disconnected and isolated. For 3 years I struggled through, tortured by my thoughts and grief. I went to every western Doctor and tried various medications that made my symptoms worse. Then I tried yogis, naturopaths, psychics, body somatic work, acupuncture, counselling, hypnosis and meditation. I even went vegan and moved to the beaches of Byron Bay. You name it, I did it. I was desperate!
Synchronistically, in a yoga class, I met a girl that had just come back from the Amazon and said she had been healed of her depression.  She told me that what I was experiencing, in shamanic terms, was what can only be described as a 'dark night of the soul' and that the mystics before me spoke of an experience that is likened to a deep spiritual depression or existential crisis that was necessary to live an authentic life.  They saw it as an initiation. A rebirth. A transformation from the old self into a profoundly liberated state and new way of being in the world. Could this explain my intense and prolonged suffering? The reason why I'd divorced, why I'd lost everything?  At last, I felt understood, I felt hope, I felt called into something greater.
Within 3 months, I was sitting in the Peruvian jungle at the feet of a renowned and very powerful shaman.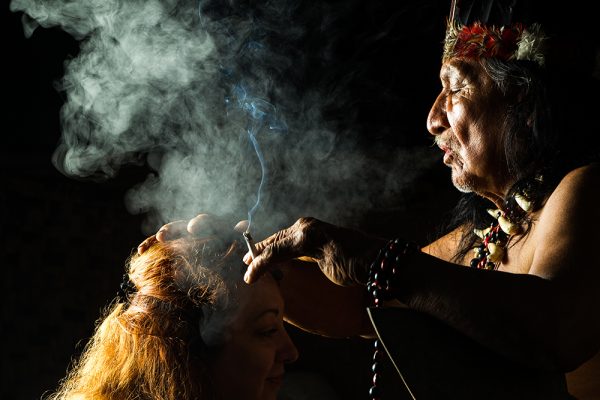 The Amazon is not an easy place to be. But It's hauntingly beautiful with the most ancient lush green trees. The tallest I've ever seen. With beautiful hummingbirds and colourful butterflies that land on your arms. You are also dangerously aware that there's anacondas, tarantulas and piranha around too. But I had nothing to lose, because I already felt dead. So what was there to be afraid of?
I was wrong.
I was living with an indigenous tribe in very poor conditions. The shaman spoke no English but was so welcoming and kind. He told me in Spanish that my spirit was very sick and my energies needed to be realigned. I had ceremonies in which he sung icaros (their magical songs) and gave me various plant medicines including Ayahuasca (the vine of the soul). The first night was one of the most frightening nights of my life. I was confronted with all my grief and trauma and challenged to find my power within it. I felt the shaman and medicine, training me to be strong, resilient and face all my fears. I'd had an initiation that was sacred and profound.  I felt new, clean, strong. Most importantly, I had been given the ability to dream again. I could actually see a future. I had direction, I had hope. I was ready to dream my new life into being.
But the greatest gift of all was that I wanted to live.
Words can't describe the sense of freedom and possibilities that I now felt. I realised the key to my mental and spiritual health was the complete letting go of my old life, past, ancestral history, culture, trauma and subconscious programming.  It was more than a psychological healing though. I had awakened into something new. It was like choosing the red pill in the matrix.
"You take the blue pill—the story ends, you wake up in your bed and believe whatever you want to believe. You take the red pill—you stay in Wonderland, and I show you how deep the rabbit hole goes. Remember: all I'm offering is the truth. Nothing more". Morpheus
I'd chosen a different path to others. I wanted the TRUTH. It was a far cry from Western medicine and taking a pill to fix things quickly.  I don't believe in a happiness pill. There is no such thing. I'd worked hard for my mental health. I'd fought hard for my life. And it was all without a doubt for my 2 boys. I had to get well for them. The greatest loves of my life.
My way is not for everybody. I'd searched for my own truth, and worked out what was true for me. In the process, I was profoundly connected with something greater than myself. The realisation had dawned on me that I was never ……alone. It really was a divine journey that had been orchestrated by a divine force to lead me back to my authentic self, to bring me home.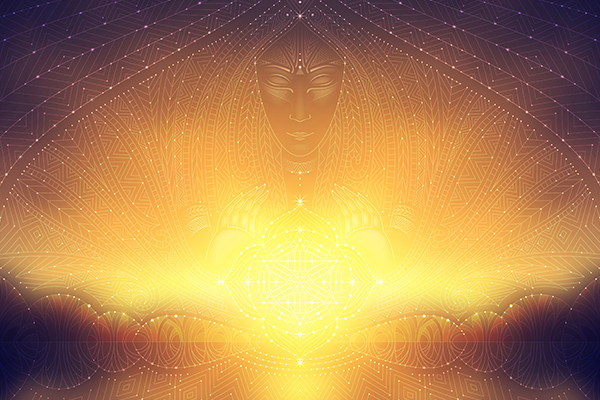 How lucky am I, how blessed to have taken this path that others would traditionally interpret as a descent into mental illness. It was far from that!! I'd reconnected with life, humanity, my divine purpose. I guess it's in times of crisis that we finally yield and discover who we really are.  I have a peaceful acceptance of my past now, as painful as it was, and I realise that nothing happened by accident. I see clearly now why I had to go through that suffering. I felt like a warrior returning from war into a bright, new world filled with possibilities.
On my return from the Amazon I worked for World Vision Australia as Head of Social Enterprise, which enabled me to economically empower women globally.  I was then voted in the top 50 Business People of the Year in Australia by Inside Business magazine for my contribution to humanity. I am currently CEO of a national organisation and a guest lecturer for Monash University. Most importantly I am a loving and present mum to my two gorgeous boys.
Big love Sim