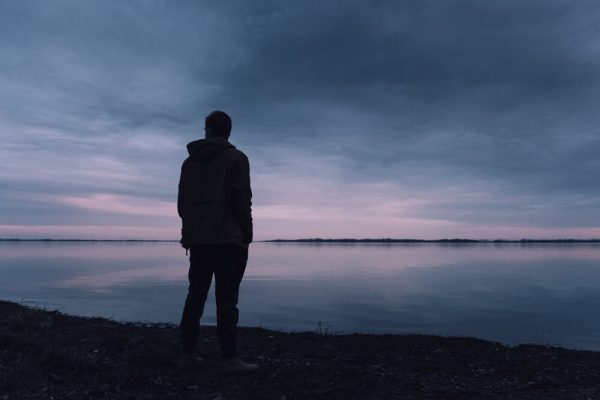 The Royal Commission's report on the Victorian mental health system sent shockwaves throughout the State, one of which landed squarely on a patient of mine. They noted that Victoria's mental health system is "not geared for…change". Just to ensure we got the message, and despite a Federal Government TGA approval, my request to treat my traumatized patient with MDMA-assisted therapy was declined by our state's regulatory authority.
To be clear, my disappointment lies not with the state government regulators, nor with the medical opinions suggesting MDMA-assisted therapy should not be used for treatment of traumatized patients (despite excellent emerging evidence that it works with little risk). I understand these opinions, though I certainly do not agree with them.
My issue is a more troublesome one. Underlying these opinions is a problem with how we practice psychiatry, which in turn reflects the alienated community in which we live. Mental health paradigms are always a reflection of the society which supports them. You see, us Australians are alienated both intra-personally (from our own emotional worlds) and inter-personally.
Our current paradigms tend to view mental illnesses in a biologically reductive way. In other words, mental illnesses are both understood and treated primarily as biological diseases (which they are not). The posters at your doctor's rooms will teach you – depression is just like any other medical disease, such as heart-failure or emphysema. In this paradigm, entities such as addictions and depression are seen as distinct phenomena. They are treated in our current system as totally different diagnoses by entirely different teams. The alienated individual who suffers from depression and addiction is labeled with the alienating and erroneous term 'dual-diagnosis', which enshrines the division. Furthermore, if addictions are understood (as they are) as inherited conditions (which they are not), and primarily as brain diseases based in dysfunctional dopamine rewards circuits, they will be primarily treated as inherited brain diseases, by doctors with medications.
But what if we have got it all wrong (which we do). You see, addictions are heritable but not inherited (there is a big difference, I recommend looking it up), and the chemical dopamine in no-way explains addictions. Rather, it is the human experience of dopamine (along with numerous other chemicals) which explains addictions, suggesting that addictions are rooted in difficulties with the human experience of life, rather than the neural correlates of those experiences.
The events which lie at the root of illnesses such as addictions and depression are those which overwhelm the mind's ability to process and integrate. We know that the presence of adverse childhood experiences is present in the majority of (if not all) people with addictions and chronic depression. But rather than seeing these conditions as consequences of trauma (which they are) and treating the underlying emotional issues (which would help), our society mistakes the symptoms (depression and anxiety) for the disease itself. We treat depression as depression and addiction as addiction and all the while we are missing the forest for the trees. The real disease is the high prevalence of trauma, alienation, and neglect in our society. After all, it is these conditions which twist and distort the mind into the contortions which fill the latest catalogues of mental illnesses.
Which brings me back to my patient. Traumatized when young, she has suffered from every diagnosis a psychiatrist's finger can point at. She has had every treatment a medical guideline can fathom. Yet her trauma remains in place, because no-one has been able to reach it. Suddenly, on the horizon, a change is coming. Treatments like MDMA-assisted therapy appear to touch the root of the trauma, allowing individuals to process the unintegrated parts of their minds, and offer the chance of real healing. But we don't change. Our outlooks have ossified, our diagnoses have desiccated. And all the while we suffer in our own blindness. People continue to kill themselves, and my patient will continue to suffer in silence until the Victorian Government allows me to access a new treatment which may finally bring peace to a troubled mind.
Dr Eli Kotler
MBBS MPM FRANZCP Cert. Old Age Psych. AFRACMA
Eli is a consultant psychiatrist and psychodynamic psychotherapist. He is the Medical Director of Malvern Private Hospital, an addiction and trauma hospital in Melbourne. Eli completed the inaugural CPAT course, and has since been on its faculty. He was appointed as the course's Australian Course Director in 2023.
As a psychiatric trainee, Eli was awarded the Royal College of Psychiatrists Trainee Prize for his Scholarly Project on Depression, as well as a Research Committee Trainee award for his work on Philosophy of Mind. As an adjunct lecturer at Monash University, he oversees medical students on their addiction medicine rotation. He has been invited as a key-note speaker to several conferences and meetings to discuss addictions, trauma and psychedelics. Eli sits on the Committee of the ANZMHA to help organise their yearly addiction conference. He also sits on the inaugural Clinical Advisory Group for the Victorian Responsible Gambling Foundation. Eli is an Associate Fellow of the Royal Australasian College of Medical Administrators, and is a member of the Australasian Professional Society on Alcohol and other Drugs. He also has extensive research experience with novel therapeutics for neurodegenerative diseases.
Due to his interest in trauma, Eli has been appointed an Independent Medical Examiner by WorkSafe Victoria. He has been appointed by the Minister for Workplace Safety to sit on the Victorian Medical Panels, and is an expert witness in historical abuse cases.
Clinically, Eli works in a psychodynamic framework, and attempts to help his patients find freedom from their addictions and trauma through relational experiences, and experiential self-awareness. He is part of the AFL Player's Association referral network for addiction issues, and his interests in depth-psychology and neuroscience led him to found the Melbourne Neuropsychoanalytic Group.